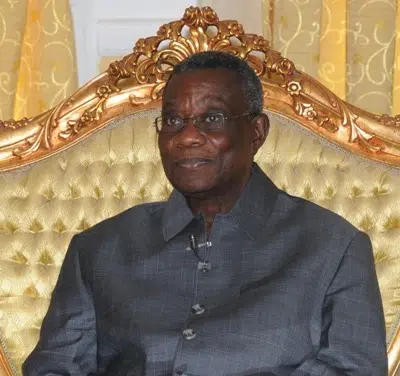 The opposition New Patriotic Party (NPP) is promising to investigate what it describes as the mysterious death of late former President John Evans Atta Mills.
According party's Central regional vice chairman, Joe Donkor, clandestine way the Mahama-led government has treated the cause of death of a public figure like Atta Mills is enough region for a thorough investigations into the matter.
His comment comes after the Progressive Peoples Party (NPP) challenged government to make public the coroner's report on the death of former President John Evans Atta Mills if they have nothing to hide.
Many are suspecting foul play after the sudden demise of Professor Atta Mills on July 24, 2012 just six month to the general elections.
The issue has become murkier following government's decision not to make the autopsy report of the late President public.
But Chairman Joe Donkor while addressing party supporters at the campaign launch the party's parliamentary candidate for Awutu Senya East, Mavis Hawa Koomson said the people in the Central region deserve to know the cause of death of their kinsman [Atta Mills].
"There are more questions than answers concerning the death of President Atta Mills and we deserve to know" he stressed.
The NPP Central regional vice chairman stated that the NPP is determined to honour the memory of the late Atta Mills thus will do everything possible to reveal the cause of death to put the matter to rest.
The only way Ghanaians can get answers to the begging question, Chairman Joe Donkor said is by voting massively for the NPP and Nana Akufo-Addo in the December 7 election.