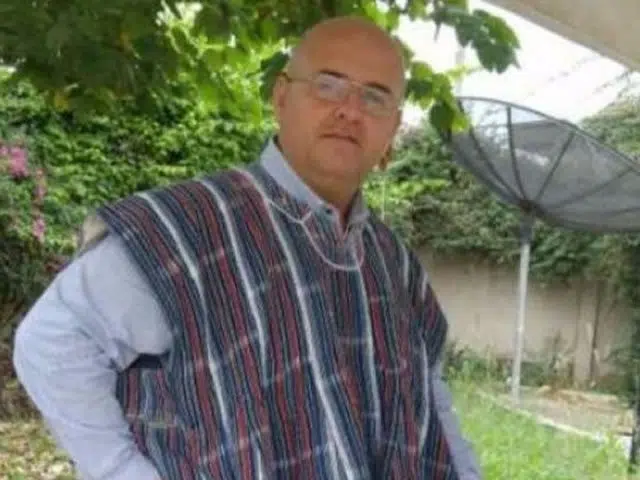 The Bureau of National investigations (BNI) has released on bail Ghanaian-Lebanese Pilot and Author, Fadi Daboussie on Sunday.
The BNI picked up Mr. Daboussie around midday on Friday upon arrival from an Egypt Air flight from Lebanon.
The BNI has not released a statement on the arrest, however, Joy News sources say Mr. Daboussie was arrested because he has consistently made offensive and scalding comments against President John Mahama in articles.
In one of such articles, Mr. Dabboussie is said to have claimed that the President has impregnated one of the daughters of Asantehene, Otumfuo Osei Tutu II.
His Lawyer, Hassan Tampuli, says his client does not deny writing articles and stands by them.
Mr. Dabboussie is believed to be a sympathizer of the opposition New Patriotic Party (NPP), and a book he launched recently titled '59 years of Ghana to Nowhere: The future is Now,' is President Mahama.
The story first broke on social media, where it was revealed that Mr. Daboussi's house was ransacked and all copies of the books taken. The BNI has since returned the books.
Hassan Tampoli said on Sunday at about 5:45 am, operatives of the BNI returned to the residence of Mr. Daboussie without a search warrant but they were given access to the property.
Some opposition NPP sympathizers and human rights activists have condemned the act on social media, claiming the action by the BNI is arbitrary.