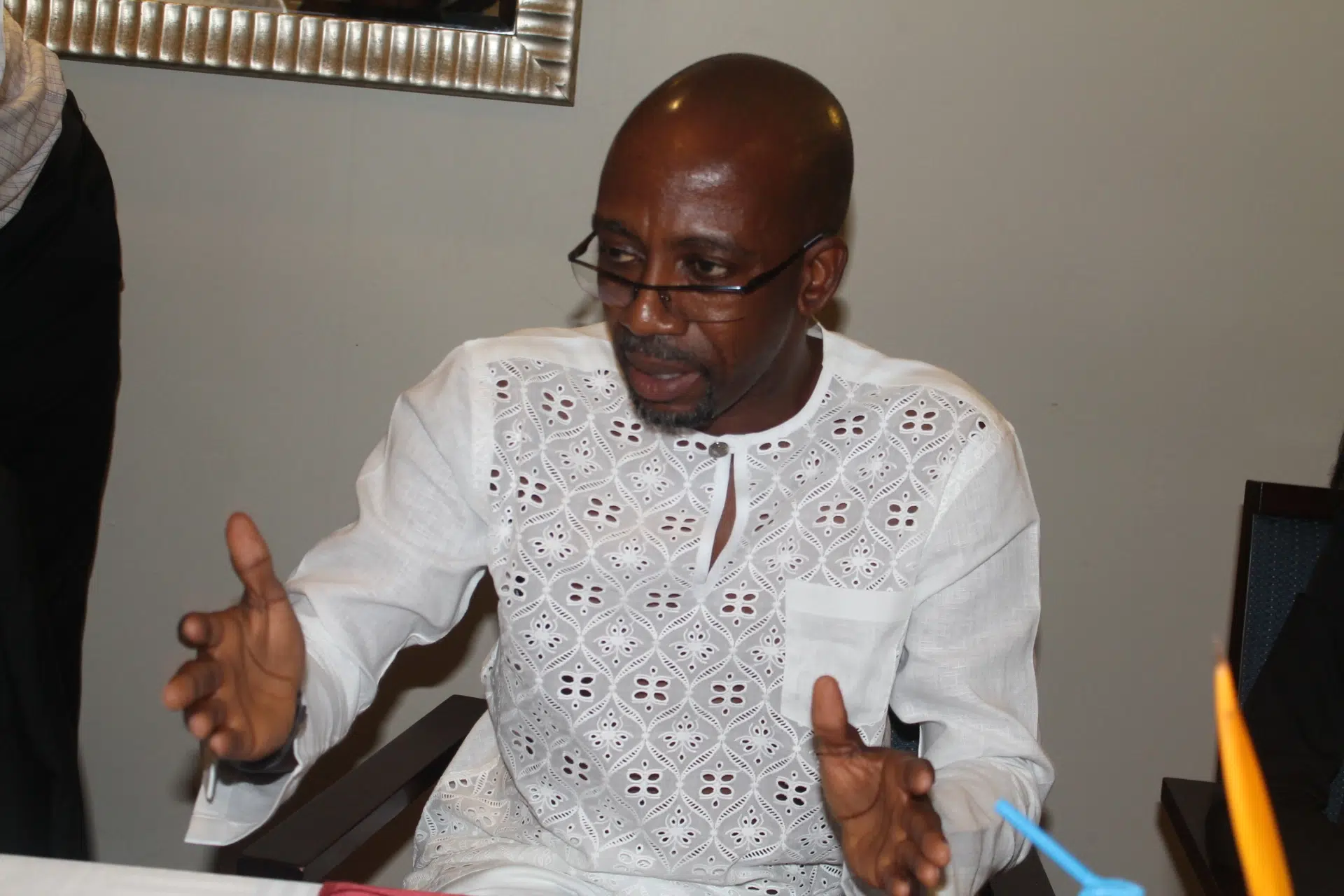 Ace Highlife musician Rex Omar says Ghanaians should cut celebrities some slack over the public display of their political affiliations in the run-up to the December 7 polls.
According to the outspoken artiste, people must "understand the system of governance we have chosen for ourselves" and must show tolerance when their favourite stars endorse political parties they do not support.
This year's general elections, unlike before, has been characterized by many a star publicly endorsing his or her favourite candidate in the upcoming polls but the growing spectacle has been received with massive flak.
Speaking to Kafui Dey on GHOne TV's morning show GH Today, Rex Omar said: "we decided to go into the multi-party democracy. And multi-party democracy means that everybody has a right to express his opinion."
"We are one people sitting in one car; other people say let Kwasi Manu drive the car I believe he is a better driver; another section says let Kwaku Mensah drive the car, I believe he is a better driver. Why should you fight and insult somebody who says Kwasi Manu or Kwaku Mensah should drive the car? Let the supremacy of the argument win the case."
Born Rex Owusu Marfo, the "Abiba" and "Dada Di Da" hits maker is one of the celebrities who have openly endorsed the second term bid of sitting President John Dramani Mahama. He confirmed being subjected to insults for his decision but will not be cowed by the vituperative attacks from people who do not support his choice.
"It is our backwardness that is making people to insult others who endorse other candidates. At the end of the day do you think your insult can calm me into submission? No," he said.
"The only thing I've suffered is people insulting me but I don't care because they insult the Presidents themselves. People have laid down their lives and died for this country so if I see that somebody has the potential to help this country, and I endorse him and you decide to insult me, I really don't care. I will say it as it is because where your right ends is where my right starts," Rex Omar added.