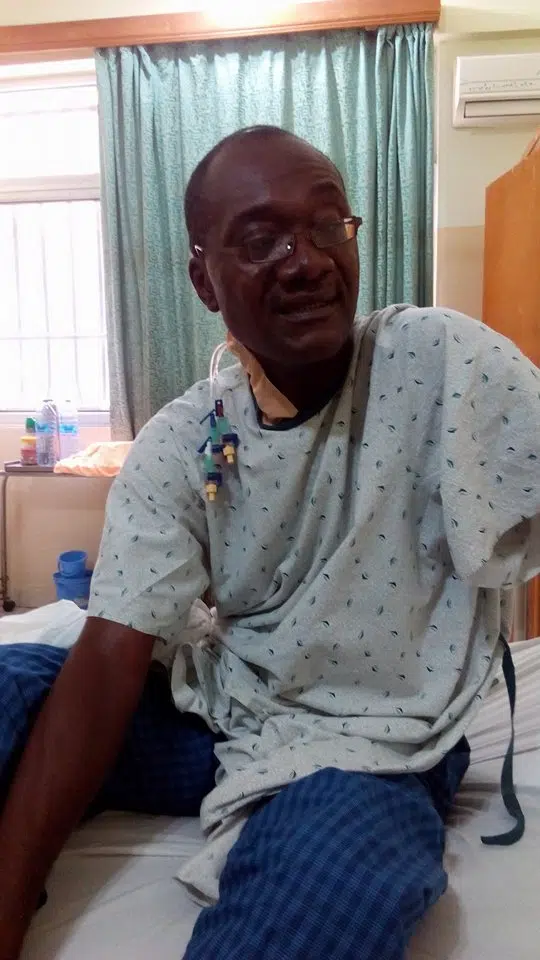 Veteran actor Jagger Pee has undergone open heart surgery at the Korle-Bu Teaching Hospital in Accra to correct a heart condition he developed.
The surgery took place at the National Cardiothoracic Centre last week.
Jagger Pee, if you'll recollect, developed an enlarged heart which needed surgery, and left him appealing for funds for the $20,000 needed for the surgery. In the end, the Ghana Heart Foundation paid $10,000 and Prophet Emmanuel Badu Kobi of the Glorious Waves Church International paid the remaining $10,000.
"I thank God I have finally undergone my proposed open heart surgery .I will like to take this opportunity to thank all those who paid the requisite amount for the surgery especially Pastor Kobi who paid the 10,000.00 dollars for the main surgery and the media" a 'resurrected' Jagger Pee, real name Abeiku Nyame, told Razzonline.